How to play the FLV captured and downloaded from Internet?
If you want to enjoy a Flash video online more smoothly and conveniently, you'd better download the FLV file to your computer. Here is a simple tutorial illustrates how to download and play the FLV file from internet.
First you are recommended to download Sothink Web Video Downloader for Firefox. Then you can use it easily and conveniently captured and download the Flash video you like from Internet.
Download the Mac version of Web Video Downloader for Firefox from SothinkMedia >>
Step 1: Capture and Download
Launch Sothink Web Video Downloader for Firefox. Find a movie you like on Internet, like on YouTube website. Then the Web Video Downloader will automatically capture the FLV file and be ready to download it.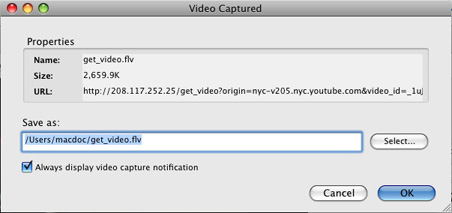 You can view the download progress in this page.

When the FLV file has been downloaded successfully, you can preview it in the Web Video Downloader's window.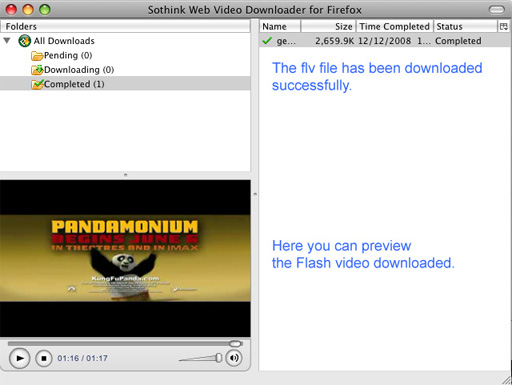 Step 2: Play Movie
After downloading FLV file with Web Video Downloader for Firefox, find the video and drag it to the playlist of Sothink Free FLV Player for Mac. Then double click it from the list to play. The FLV file will be saved in the list for your next time playing. Unless the file has been removed from its original direction, next time you may directly play it from the list.